Fun, Live Weekly Technology Lessons
Classes Offered
Why Learn With Us?
We're passionate about technology and teaching.
Fun, Live Weekly Lessons
We take learning seriously but we also think it should be fun :-)
Learn With Experts
Our instructors have years of real-world technology experience.
Support and Guidance when they need it
We're available and accessible to offer the help students need!
Frequently Asked Questions
Yes! We believe learners deserve to have access to real technology applications for free. You can create your own parent account and link several student accounts without ever having to enter in any credit card information. If you and your learner like what we have and they want to learn more, you can register them for classes. Go ahead and give them the chance to explore, create and learn with MYTEK LAB.
Yes. Our middle school and high school level classes meet the requirements for Computer Education and Computer Science elective credit. This information is listed in the course description.
Always! Not only are they taught live, but they are taught by an instructor who is a professional in the technology field. We believe you learn best from someone who knows the topic they are teaching.
Testimonials
What Our Students Say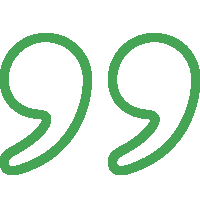 This class was my favorite class I ever took. I can't imagine life without it. ? Even though I joined in the middle of a semester, and was reluctant to be on a live meeting and talk to real people, I still had so much fun.
I loved the battlebots, and I haven't finished mine, because I am having problems. ? I also love pixel art but struggle with beepbox.
Thank you for teaching me so much about Technology!
See you in August!!!!!!
IsabellaCarbs
Level 1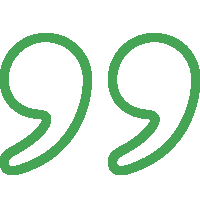 This year at MyTekLab I had so much fun! I learned tons about coding, and I really enjoyed how the level 2 course included a brief look at many different fields of study.
I really liked working with the web development side of things, and it was so satisfying to see a webpage come alive before my eyes!
I enjoyed my first look at a linux server, and would love to continue working with MyTekScholar in the future.
I had a blast working with blocksVR and it was really cool to build my own worlds.
The robotics module was super fun (Mr. Stephen if you read this we (MyTekLabs) NEEDS to do a summer bumper bot tournament!)
My favorite module this year was the game programming module. I had so much fun coding my game, Island Adventure in nunu studios!
I can't wait to come back for the summer camps this year!
jmanthebookfan8
Level 2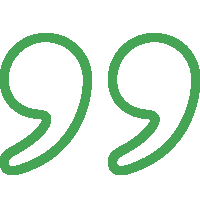 Well, this was by far my favorite subject this year. I have learned a LOT from this and it has really changed the way I look and think about some things for the better. I think my favorite application was WebDev but BlockBench was definitely up there as well. I really enjoyed all of the games we made in Webdev like the guessing games and the pong games. BlockBench was great just because I found it fun modeling all of these 3D objects. My favorite blockbench model was by far your lightbulb bookshelf :P. Pixel Art was my first introduction to drawing online so that was pretty cool. It wasn't my favorite subject in the lab but that was probably due to me having the drawing capabilities of a blind drunk panda bear. My least favorite application was the robot simulator. The application its self was fine enough but it just wasn't something I was interested in.
Something I would like to learn about more in the future would definitely be webdev. I just think there are endless possibilities to it and always something new I could learn about it.
The class in general has been amazing and very eye opening. I have thoroughly enjoyed it and I could not have asked for a better place to learn more about technology.
Thanks for being an amazing teacher! I can't wait till the next class!
As always, Thanks for a great lesson (:
PandaBoy1031
Level 1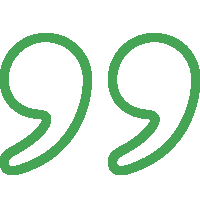 I really enjoyed this course. My favorite part was programming my own P5 paddle game and making creations in blockbench. This year, I started on blocks for a base knowledge of programming, but I hope to use real HTML and Java in the future. I think this information will be so useful for the next couple of years and even beyond that. One of my favorite projects this year was the tilemap because I enjoyed designing several parts to make one awesome creation. I also enjoyed the gallery/community experience, it makes "school work" seem like a fun social media platform to share your ideas and programs instead of a boring old application. I really appreciate all the hard work Mr. Steven and Mrs. Jacky put into the Myteklab course. If I were to rate Myteklab from 1 to 10, 1 being the worst and 10 being the most awesome. I'd say an 11.
SJSmith
Level 1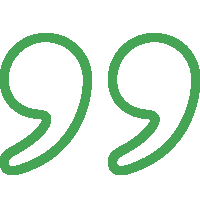 MyTEK Lab has to be my absolute favorite class that I've used!
- This year, Flowlab, that drawing app, and OpenSCAD were my favorites (in no particular order)
- I love that now I don't find vim terrifying because it's a lot simpler than it seems when you actually understand it. I find myself in mytekOS trying to go :wq now, though XDXD
- I struggled a lot with robotics. I'm not sure why, I just don't completely understand it and it was a big struggle but I worked through it.
- I also love that you (Mr. MyTEK) are super encouraging when things get tough. In general, this class also helped me be social, after being very shy for like 5 years. :')
- Have an awesome summer, I can't wait to see you in July!!
IsabellaCarbs
Level 2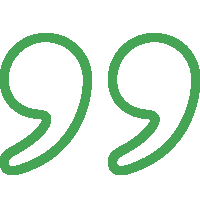 I learned a whole lot this year! After coming back from the first year I was really able to build off all the block coding and concepts that I originally learned. I had plenty of highlights for the year. Semester 1: Learning more about VIM after the summer class was fun. By the end the idle game was wayyyy cool! Even though I'm pretty bad at art in general the Cityscape turned out great. Semester 2: VR was super cool especially incorporating all the different elements and seeing the end product. I had recently gotton a 3D Printer when you started the 3D Printing course so that was awesome! I never thought that making games would interest me or be very fun but Flowlab showed me that I was wrong. And finally, even though VIM can be a little difficult at times it is still quite interesting to learn how it all works especially in my mind how it corrolates to Linux systems, if that makes any sense ;). There was not too much that I didn't enjoy this year other than the Robotics, which confused the heck out of me but was still cool. This is just an overview of how I felt this year. I hope it helps you and gives you some insight on "stuff". Thank you for the amazing year, can't wait for the summer class and level 3! (Sorry for this being quite long, just had a great time)
muppet
Level 2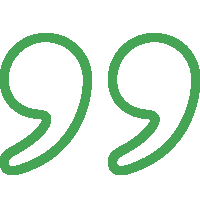 I really enjoyed taking this class. My favorite modules were the sockets module, the 3D modeling module, and the machine learning module.
My least favorite module was probably the networking module. It was interesting and I did learn some new things, but I found it to be a bit on the boring side.
Thanks so much for teaching me over the last 2 years. MyTek really helped me decide what I want to do in the future. Next year I'll be attending Purdue University with a major in Computer Science!
apklop
Level 3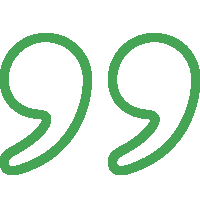 I had a great time this year learning so much new things. There wasn't anything a really disliked. My favorite by far was HTML and css web design I could definitely see my self doing that in the future. All in all my tek lab is definitely my favorite thing in school. Thanks for everything you do!
IanHower
Level 2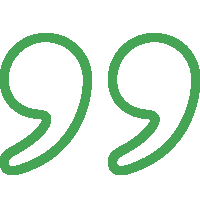 I'm so grateful for this course! It has been so much fun, and I can't wait for next year. I liked working with html and other coding programs. I never knew how to code a game from scratch, but now that I see how it's done, I think it's so cool! This year has been so enjoyable! I'm so excited to start working on more challenging assignments. I always loved drawing and creating landscapes. I thought pixel art was really neat and interesting and I loved using it to make artwork. One thing that I struggled with, was the robotics section. My computer had some trouble loading the walls and the ground. But besides that, I really had a great time with this whole course! Plus, I really loved figuring out the code for the ping pong ball game. I was so happy when everything just clicked and that I was able to crack the code. I'm so glad you made this course and I look forward to doing it again next year!
Noah
Level 1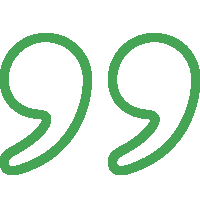 I personally loved this class and how you taught it. Your teaching was fun but didn't get off topic (👽most of the time👽). I really liked flow lab and the 3D printing, I am thinking about getting a one so hopefully we do it next year. Oh, and I am going to be in your class next year! -_- Thanks for all the time you spent teaching me, it was a blast! Thanks, Ryo
Ryoku
Level 1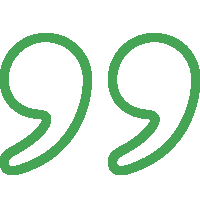 My experience so far with this class has been great a have had a lot of fun and i learned quite a bit about programing and design i have loved my experience. some of my favorite things was the community of people for the pixel art application and block bench and 3D design in general i thought the robotics simulation was interesting and fun. A thing i didn't like though was how you could only post 3 pixel arts in a day but i understand why you should be able to post 50 i think if you could post four or five in on day there would be more art. but over all it has been a very fun learning experience.
Evan614Ohio
Level 1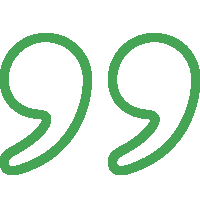 This class was an amazing experience that provided me with engaging learning-opportunities, fun classmates, and new computer skills. The year went by quickly, and I remember the day we started. At 2-3 weeks into the first semester, the class developed a strong bond. Jokes were made and laughs were shared (even though we could not hear each other). Mr. Mytek did a fabulous job teaching the rambunctious 36 hour class. I appreciate all the hard work he did keeping us on task but making sure we had fun. I have never been in a class quite like this one, and I am grateful for the opportunity.
I thoroughly enjoyed pixel art and all the design work we did. The concept of making something and saying, "Hey, I designed and made that!" is an amazing feeling. The robotics was also enjoyable and garnered that same feeling. My least favorite application was P5. While I made a pong game, it was the most irritating part of the entire year. None the less, with a lot of help, I made it through.
So, Mr. Mytek, thank you so much for the wonderful class you taught. I really enjoyed it.
Henrik
Level 1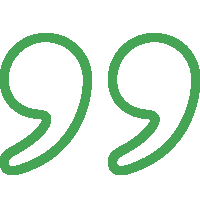 Some of my favorite applications that we did this year were Web Development, Pixel Art, BlocksVR, and the Robotic Configurator and Simulator. Some of them I didn't enjoy as much but still liked were P5 and BlocksCAD. Over all, class each and every week from finding computers in our house, to our virtual gallery was always a blast, very enjoyable, and very informative. Some of my favorite assignments were the winter wonderland, making the NES controller in Blockbench, and making my computer in Blockbench. Over all, I rate this class an 11/10. I have already signed up for the summer class and Level 2. I can't wait for them to start!
SamuelG
Level 1
Testimonials
What Parents & Teachers Say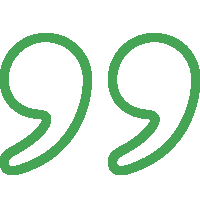 The staff is very friendly and makes the kids feel like rock stars.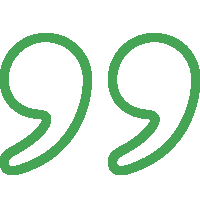 It is a great place for kids to learn more about technology but also have fun!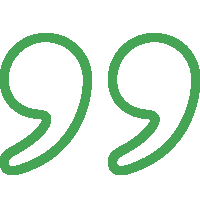 My daughter has taken the Programming class and loves it! Jacky and everyone there are beyond friendly. What a blessing to have found MYTEK Lab!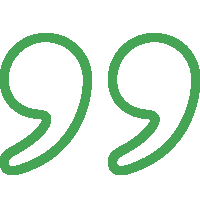 Please check this place out for your kids, great environment, wonderful instructors that take their time teaching your kids about the future in technology.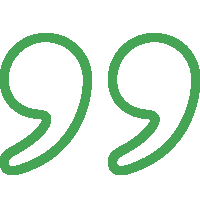 If you're looking to add technology education to your homeschool lineup, I can't recommend them enough.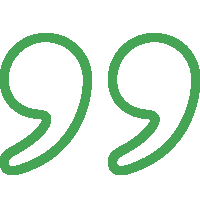 At first, my kid was complaining about taking the classes. But almost instantly, he was doing them on his own. I was so flabbergasted when the words "I want to do MYTEK," left his lips. But I was so happy that we finally hit on an online program that I haven't had to force him to complete.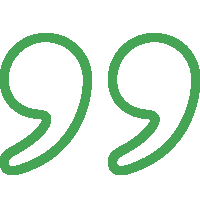 My son loves MYTEK LAB and asked to do more next year!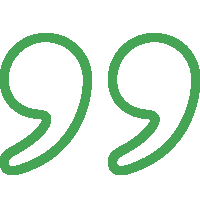 Mr. Souders is a gifted teacher who has a real talent for making things easy to understand. But just as importantly, he has a special gift for interacting with the students as real people.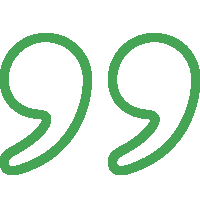 This class has been a huge blessing & motivator for him this year — It truly was amazing to watch him flourish in his element!"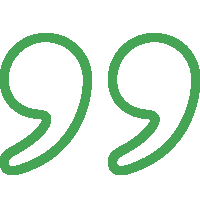 Love this place. Great teachers, easy to work with, kids have a blast while learning important computer skills.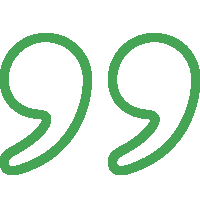 My daughter absolutely LOVES the classes. She has learned so much! Stephen and Jacky are amazing!! They treat the students as their own children! I am so fortunate to have found My TEK! I would recommend them to anyone!!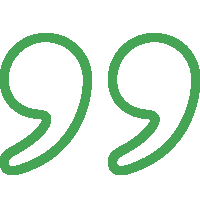 They specifically designed their classes for teens and they offer them independently of any school. They are a smaller company focused only on a limited number of students. That means more personalized attention to the needs of teen students.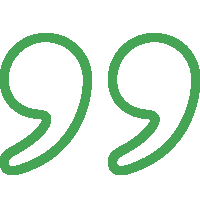 I noticed the teacher has a style of pushing the kids to think, play around, and troubleshoot the software they are working in. This course encourages kids to use their own brains while exploring the world of technology with a helpful coach by their side to get through the rough spots.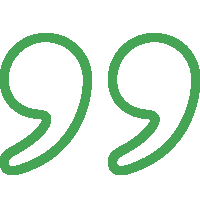 Children receive amazing support from both instructors and peers. Instructors comment on weekly assignments and, along with peers, comment on shared projects.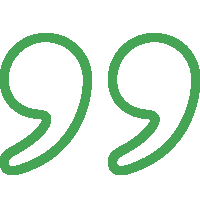 MYTEK LAB is the perfect way to get your child started on this highly desirable and lucrative path in a way that is not only fun and engaging, but extremely thorough and comprehensive."
Reviews
What Bloggers Say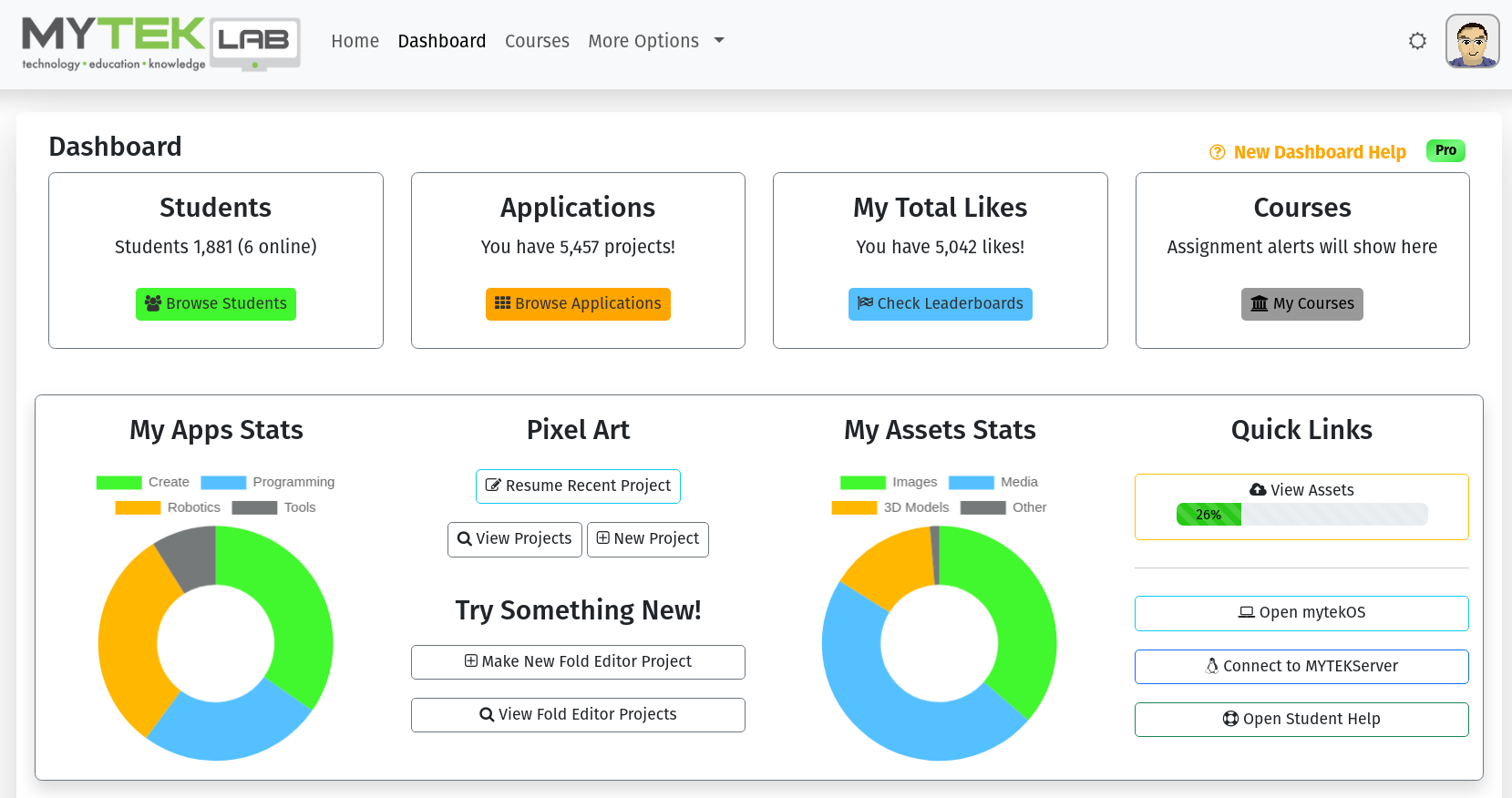 Web-based Learning Applications
Learn Technology - Anytime - Anywhere - From your Web Browser